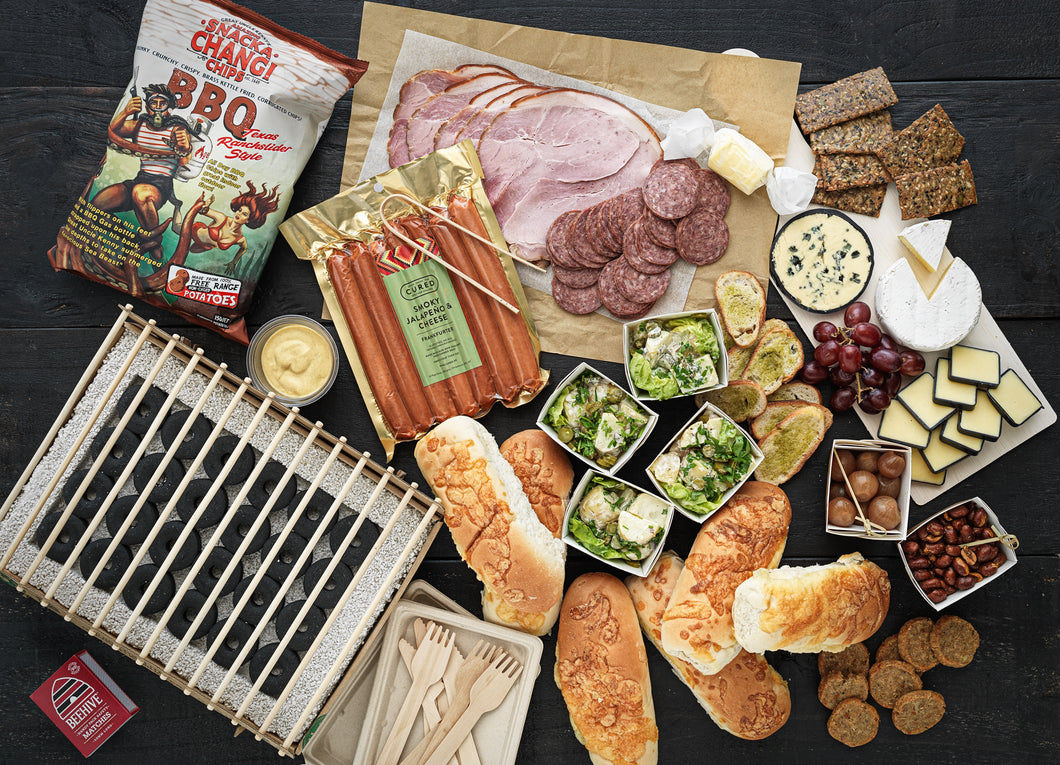 Nick's BBQ box
picnic box
Regular price $240.00 Sale
A family feast or the ultimate blokes box. 
Casusgrill sustainable single use BBQ 
grazing platter of manuka smoked ham, salami, cornichons, cocktail onions,
creamy
 camembert, aged cheddar & blue cheese, with 
grapes, 
rescued kitchen crackers & crostini
Cured NZ Smoky jalapeno & cheese frankfurters

cheesy rolls & butter, tomato sauce & mustard
Snacka Changi BBQ potato chips, 
homemade spicy roasted peanuts
Packed in a reusable cooler bag with compostable cutlery, plates & napkins.  S
erves 4-6.
Contains all the good stuff: gluten, wheat, dairy, eggs, soy, peanuts nuts, tree nuts.